Chama Dot Com is the Premier Business & Information site for the Southwest US Area.
Call Paul Edwards @ 505.589.8055
MUSIC in the MOUNTAINS



Chama Dot Com has a variety of business
solutions for your business.
Support Provided for PC Matic
"It's the Security I am switching my Computers to!"
Want to own your own Web Business?
Click Here for = = = My Web Business Today
Put this on your Bucket List, A MUST SEE ==
Chama is located in the beautiful Northern New Mexico Rocky Mountains. Our valley is a vacationers paradise. Please take a moment and visit and learn about the Chama Valley

The Chama, New Mexico Valley's Information Center. Take Your Time And Enjoy Our Area.
Remember "ALL ROADS LEAD TO CHAMA"


Check Your Chama.Com Email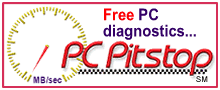 Contact ChamaDotCom